new voice
Everett
For pennsylvania
Stern
A bold
SENATE
STERN
for
Promoting Justice, Fighting Corruption, and holding people Accountable.
The Fight To Save Democracy
America is an unrivaled Superpower. The only threat that could undermine our democracy comes not from external enemies but from internal enemies. Extremists on the left and right are seeking to gain power by any means.
The January 6 insurrection in Washington DC was a direct attack on our democracy and the values most Americans cherish. It will not be the last. Powerful well-funded bad actors on the extreme left and right seek to exploit emotionally charged economic and cultural issues with fake news and facts.
America became strong because we as a people were willing to discuss our differences and seek common ground. That strength is based in our democratic values of freedom, liberty and the pursuit of happiness.
I stand by these values and will fight any attempt to undermine them.
Everett Stern is a Real Independent ready to fight for Pennsylvania with independent values that matter to all Americans.
Which side of history are you on?
JOIN The fight to protect our democracy
$10
$25
$50
$100
$250
$500
$1,000
$2,900
Promoting Justice, Fighting Corruption, and holding people accountable.
Please donate today to help Everett Stern lead the fight for a stronger future for Pennsylvania.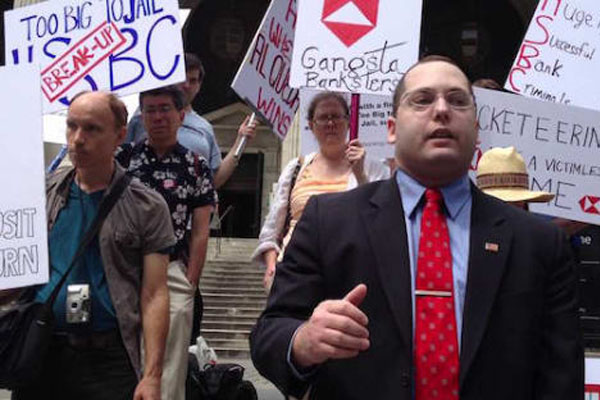 A REAL INDEPENDENT FOR PENNSYLVANIA
Everett Stern is the intelligence director of Tactical Rabbit, a company devoted to unearthing corruption and fraud. For nearly two decades, Stern dived deep into the dark underbelly of business and government misdeeds, bringing them to the attention of law enforcement.
His work uncovered drug and terrorist money laundering at HSBC Bank, Medicaid fraud at the Michigan Department of Health and Human Services, false advertising claims at Lifelock, Chinese economic espionage and technology theft and many more.
Let's cross the aisle and all work together to make a significant positive difference for the United States.
Pennsylvania families need a fighter who will stand up for them against entrenched politicians and special interests.
Everett Stern is that fighter.
We are all Americans, we have to Work Together to keep the American Dream.